The latest news + videos
What the drivers share on Twitter and Instagram
audisport
dtm_pics
out for a joyride. #bluesky #Audi #DTM
BMWMotorsport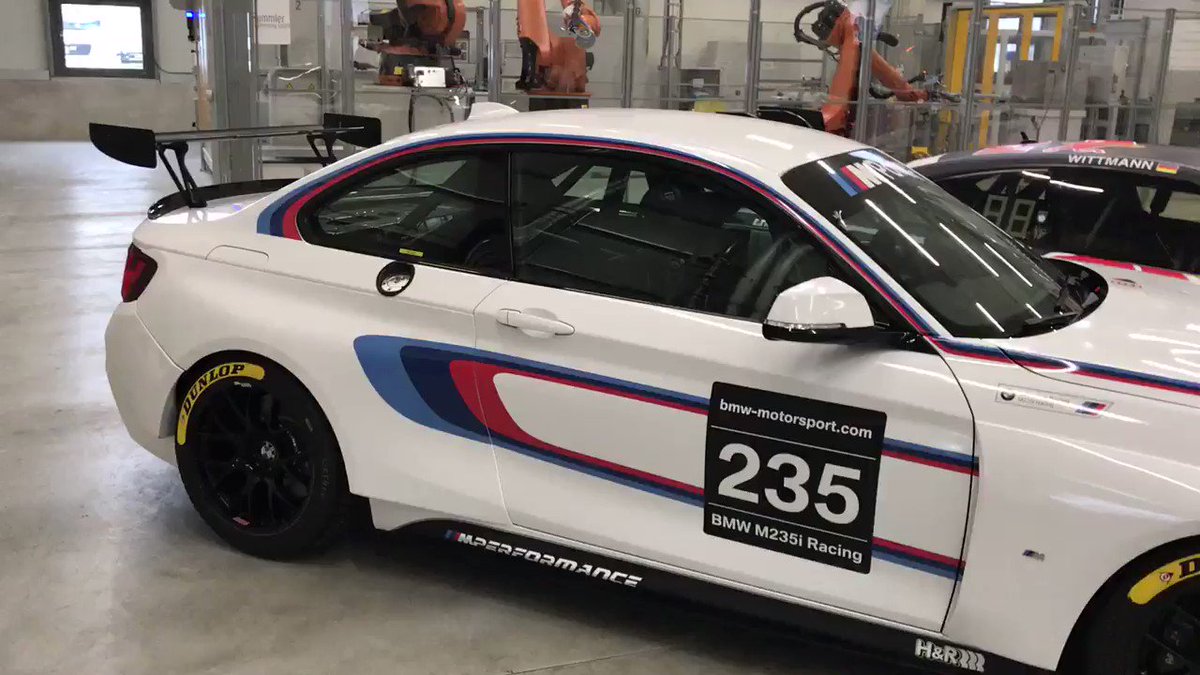 maroengel
Great day visiting my partner @silberpfeilenergy
realglocktimo
Summer tires
realglocktimo
I know that place
realglocktimo
Not nice Munich .... on my way to @bmwmotorsport DTM M4 presentation. Going to be a great day tomorrow @bmw plant Landshut. @dtm_motorsport season starts soon but some busy days ahead. Keep you posted #travel #munich #rain #badweather
dtm_pics
No roadbook - just memory. @augusto_farfus knows the track by heart. See him drive in all detail. #BEPREPARED #DTM #AugustoFarfus
bmwmotorsport
More power for the BMW M4 DTM: Find all facts on the 500-hp plus BMW P66/1 at bit.ly/2qayYIJ. #car #bmw #engine #motorsport #dtm
dtm_girls
ciao, prima ballerina
mattiasekstromracing
Leading the pack going into the last corner Portugal! Soon time for a racing free weekend! #gohardorgohome
audisport
The next ePrix will head to the glitz and glamour of Monaco. The #MonacoePrix will take place on 13 May. @abt_fe #FormulaE #LeagueofPerformance #electric #racecar #red #speed #racing #vehicle #monaco
dtm_pics
last year season opening. that was an awesome weekend! #cantwait #DTMHockenheim #DTM
realglocktimo
Special place for dinner
dtm_pics
DTM x Rallycross. Every race track has its own special conditions. Come to Hockenheim and see how @petterwrc03 copes with the Hockenheimring. #BEPREPARED #DTM #WorldRX
mercedesamgdtm
spenglerbruno
Little visit at the @bmw #team #rbm today. #blackbeast is getting ready
audisport
Pascal Groß @palle_g10 had a great day with us! ⚽
nico.mueller51
Ready to rock!
dtm_girls
we are ready for @hockenheimring_official how about you guys? #power #gridgirl #DTM
DTM
Check the @MercedesAMGDTM #eRacing competition! Take your chance and get from a virtual to a real cockpit! #DTM
https://t.co/VoGNDR6ktC
DTM
@FSpiderpig Hey! Auf unserer Webseite findest du den Zeitplan zum Rennwochenende in Hockenheim:
https://t.co/Qym24qn39h
bmwmotorsport
Win a VIP DTM weekend and challenge Timo Glock in a darts match. Just take part in our Challenge the Star competition now. You will find the link in our bio. #challengeus #superfan #shell #shellmotorsport #bmw #bmwmotorsport #dtm #2017 #hockenheim #darts
mattiasekstromracing
Gravel spraying!!! A proper gravel corner is the perfect place to enjoy some quattro performance.
dtm_pics
ready to change these tyres. #pitstop #Mercedes #DTM
dtm_pics
DTM x Rallycross. @kblock43 don't wishes for winning, he works for it. Be ready for anything & get the maximum of racing with DTM & @fiaworldrx in Hockenheim. #DTM #WorldRX #HockenheimRX
abt_sportsline
the perfect car for long ways - ABT Audi SQ7 #tuning #abt #abtsportsline #audi #bodykit #stancenation #performance
dtm_pics
ready to rumble
mercedesamgdtm
#SlowMotion
dtm_girls
❤️ #blonde #gridgirl #DTM
mattiasekstromracing
Last lap battles are just awesome! This year the @fiaworldrx is so close and to win a race you need some great pace, luck and stay clean without mistakes for a complete weekend. I really love this challenge and enjoy doing it with my @eksrx guys. #welovequattro Ps. Thanks for the awesome picture @jaanusree
audisport
Less than two weeks until the #DTM gets underway at the Hockenheimring! @dtm_pics #LeagueofPerformance #AudiRS5 #AudiRS #racecar #speed #beauty #green
dtm_pics
DTM Warriors
mattiasekstromracing
Racing with respect is awesome! Thanks for the fair fights @sebloebofficiel @petterwrc03
tom_blomqvist
Back home, no better place to rest and recover before a busy couple of weeks.
dtm_pics
rush hour. #trafficjam #carporn #DTM
realglocktimo
Tea time #france #bmw #event #hotelwithaview #view #sun #sunny #provence #france
dtm_girls
here is some "monday motivation" #stunning #gridgirl #DTM
luggiauer
Vienna is calling!
dtm_pics
impressive scene. #racelife #challenge #DTM
mattiasekstromracing
The feeling of winning is just awesome!
wittmannracing
P12 nach einem Unfall in der Boxengasse, der uns das Podium oder vielleicht sogar den Sieg gekostet haben! Aber es war eine gute Vorbereitung für das @24hnuerburgring /// P12 after an accident in pitlane, which cost us the podium or even the win! But still it was a good preparation for the #24hNürburgring @bmwmotorsport @redbull @shell @hr_spezialfedern #Schnitzer #redbull #Wi11mann #bmw
maximemartinracing
P6 for us today
dtm_pics
rocket style
audisport
YEEEAAHH, he did it again!
dtm_girls
what a beautiful girl
maximemartinracing
After 1h40 we are on P15 ! #keeppushing
edomortara
Quali done! Starting from p24. Long race ahead !!!
mattiasekstromracing
Welcome to RX, Boss
dtm_pics
ATTENTION ⚠️ black beast on the road. #black #Mercedes #DTM